Better subcontracting starts here.
This subcontract agreement template is designed to help you take your subcontracting process to the next level. It will make your subcontracts fast to prepare, quick to read, and it is fully customisable so that you can tailor the template to suit the needs of your business.
This template was prepared in 2022 by our team of specialist construction lawyers in consultation with a user group of head contractors. It is:
Short. Less than 15 pages.
Easy to read. Written in plain English.
Firm but not unfair. Weighted in favour of the head contractor, but not unreasonably so.
Fully customisable. Issued in editable Word format.
The agreement allows for both 'construct only' and 'design & construct' options.
You can download a preview of the subcontract template, including the table of contents, here.
You can download a preview of the the user guide here.
Using this template
The document has been prepared with the requirements of head contractors firmly in mind.
Easy to use. Short list of particulars to complete. Easily integrated into your accounting/project management software.
Word format. Fully customisable.
One-off licence fee. No ongoing usage costs.
The document is issued in Word format so that you are able to amend it as you see fit, whether that be as little as adding a own logo or swapping out "Company" to the name of your company throughout, or by amending specific clauses to reflect the individual needs of your business.
Fully Supported
This agreement is more than just a template.
Free User Guide. The template includes a short user guide to help your team understand and administer the agreement.
Free Updates. Receive free updates to the template, as we develop it over time to accommodate changes to the law and industry feedback.
Legal Support. Work directly with the lawyers who drafted the document. We can help you tailor the document, negotiate and amend the contract for a specific engagement and help you navigate your way through difficult contract administration issues.
Who drafted this document?
Greg Henry (Principal) and Morgan McIntosh (Senior Associate) drafted this subcontract agreement in consultation with a user group of head contractors and a specialist construction industry insurance expert.
Greg and Morgan have worked together on a wide range of commercial construction projects across a range of sectors, from office fitout and refurbishment to large scale civil and industrial projects.
They generally work on projects in the value range of $5-$50 million, and are familiar with most of the contract forms used by top tier contractors and law firms.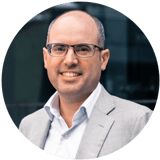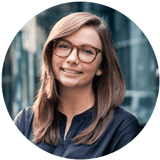 One-off Licence Fee
This document is available for the one-off licence fee of $4,750 (ex GST). This price is significantly less than what you could expect to pay for a modern, well drafted, easy-to-use subcontract designed specifically for head contractors.
For this one-off licence fee, you can:
modify the document however you see fit,
use the document as many times as you like, and
store the document on a network or on as many devices as you like (within your own company),
without having to pay any additional licence fees.
How to get your copy
Complete the enquiry page on this form to access the document, or call us on (02) 9229 2922 if you'd like to know more. Don't hesitate to ask to speak to the authors of the document, Greg or Morgan, if you have any questions.
Once you have submitted your order, we will send you an invoice. Upon payment of that invoice, you will receive a fully editable version of the document, in Word.
What others think
The feedback we have received on the subcontract and supporting material has been overwhelmingly positive. For example:
"Very very easy to understand."

"

Contract is well laid out and easy to read, it will be appreciated by our sub-contractors."




"Initial impression was that it is a simple, easy to follow subcontract which should be easy to implement to our systems and to train our staff with."

"Really happy to see it was less than 15 pages."


"The user guide is a fantastic resource."
Who have we worked with?
Below are just a few of the companies we've had the privilege of working with. We draft, amend, negotiate and help companies administer construction contracts (head contracts and subcontracts) every day, and have been doing so for decades.