What is this checklist?
This checklist is designed to help you identify practical ways to make your contracting processes more efficient.
After completing the form on this page, you will be able to download a free PDF with over 30 questions that relate to the way you create, review and administer contracts.
The checklist looks at 6 different areas, as follows:
Software and document management

Standarised forms of contract

Objectionable contract terms and special conditions

Subcontractor objections and how you respond

Client contract reviews

Delivery team and contract administration
Who is it for?
This checklist is for contractors in the construction sector who want to consider ways to improve both their upstream and downstream contracting processes.
It will be of particular value to senior managers and business process specialists.
Why we developed this checklist
In the construction industry, inefficient contracting processes consume valuable resources, delay projects and directly affect your company's bottom line. They can also expose your company to unwanted risk and prevent it from making the most of its opportunities.
The problem for many companies is that:
they are not aware of options that will help them improve their processes,

they do not have the resources or time to take on improvement projects, and

business improvement projects are not given sufficient priority.
However, improving your contracting processes can:
free up resources to do other, more valuable work,

reduce overhead costs, and

shorten the amount of time to start (and therefore complete) projects.
All of which can positively impact your bottom line. Our checklist is designed to help you start thinking about potential projects for improvement, and to help focus your attention on the best place(s) to start.
Who prepared this checklist
Greg Henry (Principal) and Morgan McIntosh (Senior Associate), two specialist construction lawyers who have advised on projects with a combined value of more than $3b, prepared this checklist based on common issues they have observed in their many years of practice.
Greg and Morgan have worked together on a range of commercial construction projects across a range of sectors, from office fitout and commercial building refurbishment to large scale civil, industrial, maritime, renewable and other specialty projects.
They generally work on projects in the value range of $5-$50 million, and are familiar with most of the contract forms used by top tier contractors and law firms.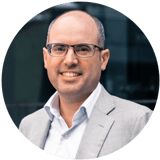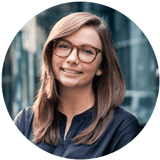 About Turtons
Turtons is a commercial law firm in Sydney with specialist expertise in the construction and technology sectors. We specialise in helping businesses improve their everyday contracting processes, negotiate large commercial contracts and other deals that fall outside of "business as usual", and undertake strategic initiative, such as raising capital, buying businesses, implementing employee share schemes, designing and implementing exit strategies and selling businesses.
Who we work with
Below are just a few of the companies we've had the privilege of working with. We draft, amend, negotiate and help companies administer construction contracts (head contracts and subcontracts) every day, and have been doing so for decades.